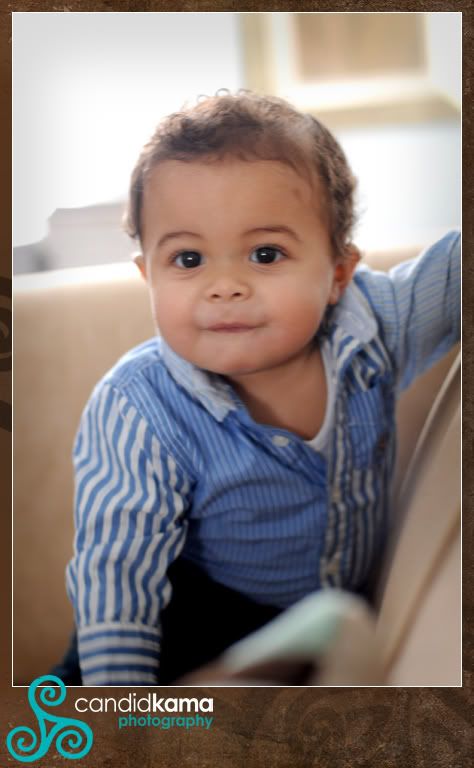 Dez is now 9 months old and it's amazing seeing the transitions in him from
month to month that I've been taking his photos. He's becoming all the
more verbal and he's standing upright an holding himself up, I see him walking
sooner than later.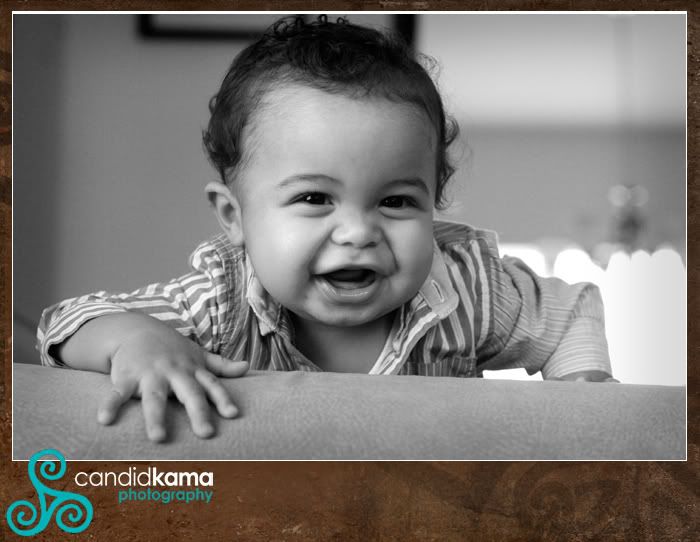 Love that smile!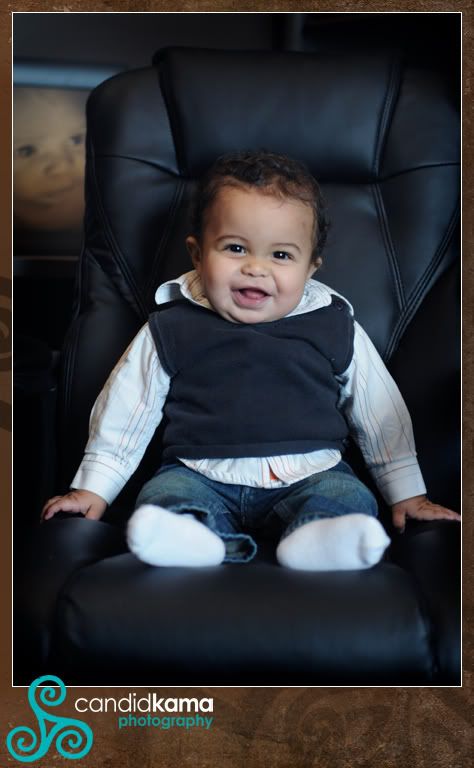 Just chilling in dad's chair…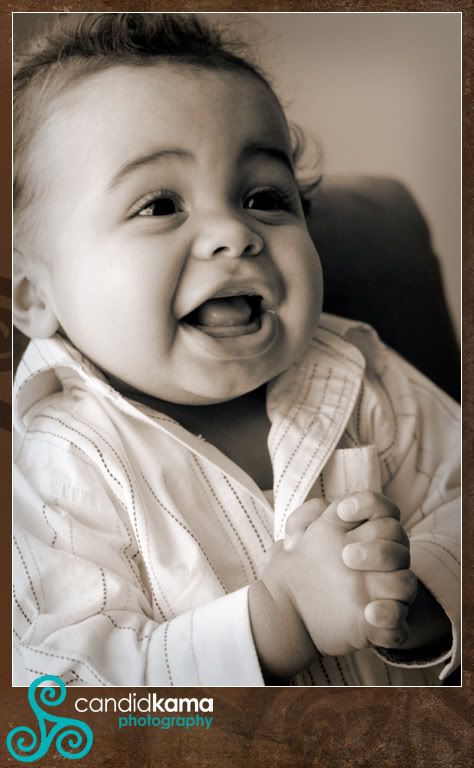 This is too precious, clasping his little hands together.