maternity session and then his newborn pictures. Now a year later and look
at him! This is Louis. His Japanese name is Ryunosuke.
He greeted me with this great big smile, that made my day.
He got a chance to meet with relatives he had yet to meet, and I'm sure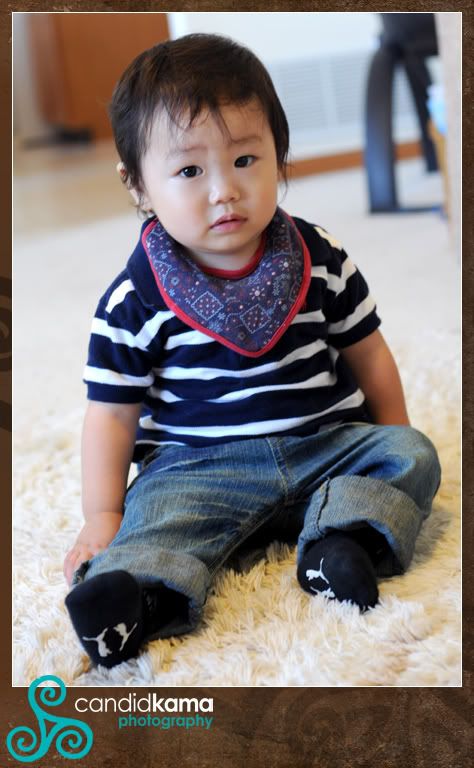 He was very curious about the camera. A lot of the time he would be right up
on me, checking things out. I'm sure he's used to the camera though cause his
to visit with some friends. What a lucky little boy. We talked about the importance
of traveling with our young children and how we wanted them to have those
Ami and Totti are expecting their second baby in January, so they are
looking forward to having two young babies to care after.