This past weekend marked the 1st Birthday of Wyatt. I got to spend a little time with him and his mommy and daddy on his birthday doing some photos to mark the big event.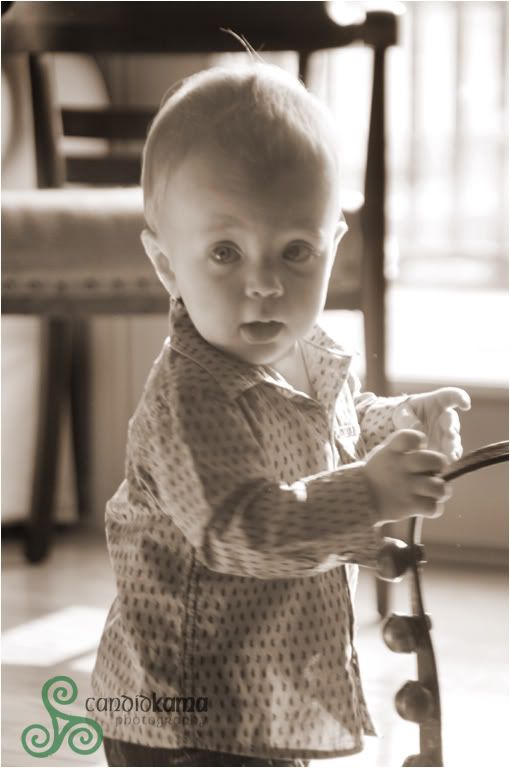 Wyatt enjoys playing with the Christmas bells. What tot doesn't enjoy a loud toy!?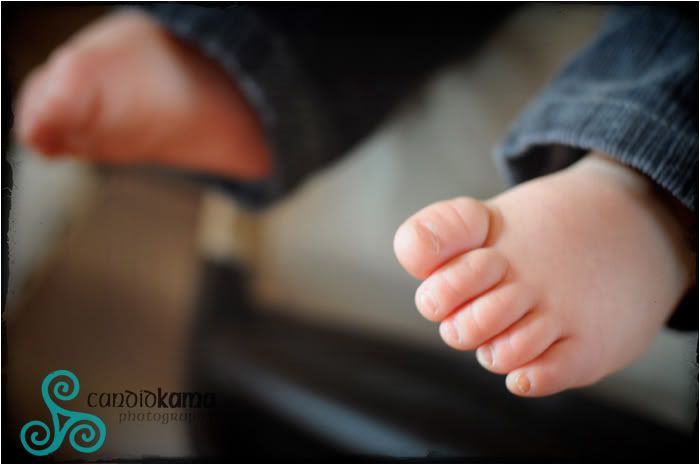 Yep, those feet have gotten a bit bigger since the first time we did photos of them when he was a newborn….and now he's up and walking around like a pro.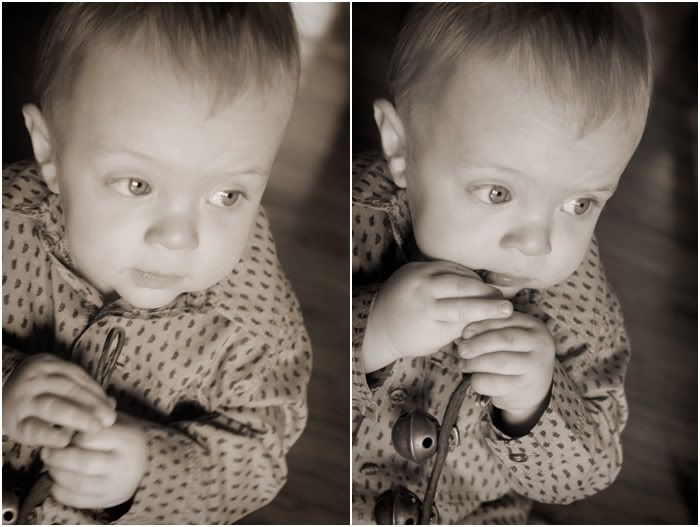 Wyatt celebrated over the weekend with family and friends, but on his birthday, his mommy baked some cupcakes and let him have a go at one. He was a little unsure about it at first…..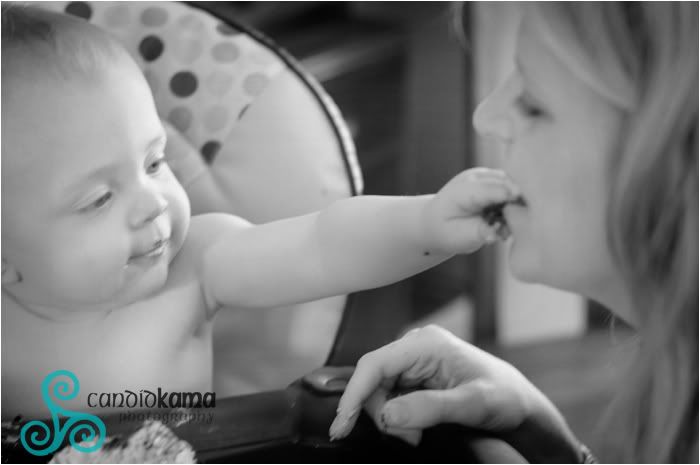 Had to be sure mommy got a bite.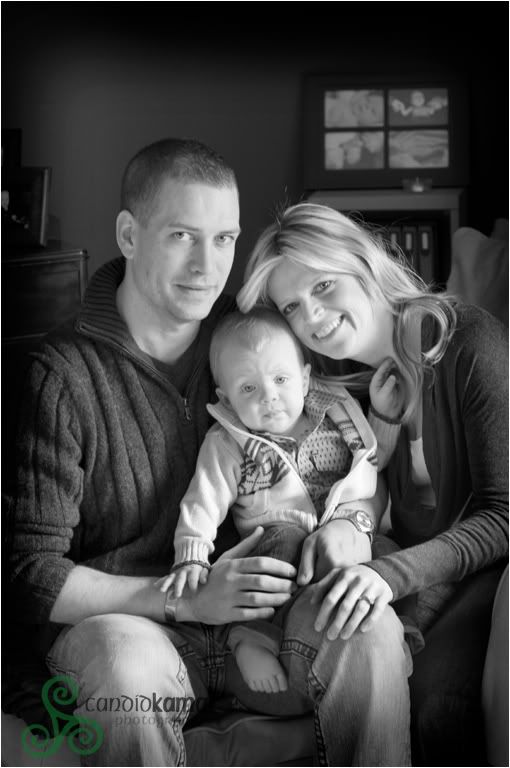 Ryan and Tracie-I think I have a new family photo favorite!