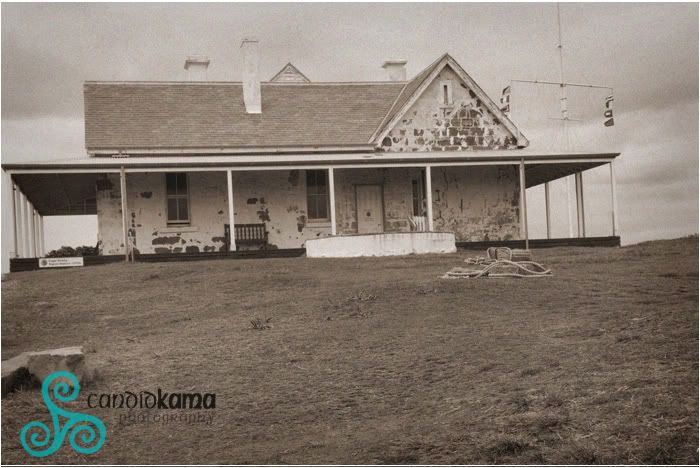 Catching back up on our journey in Australia, we made a visit to The Cape Otway Lighthouse, or Lightstation as it is called. It is the oldest surviving lighthouse on the mainland. The light house has been working since 1848 and sits out over the cliffside.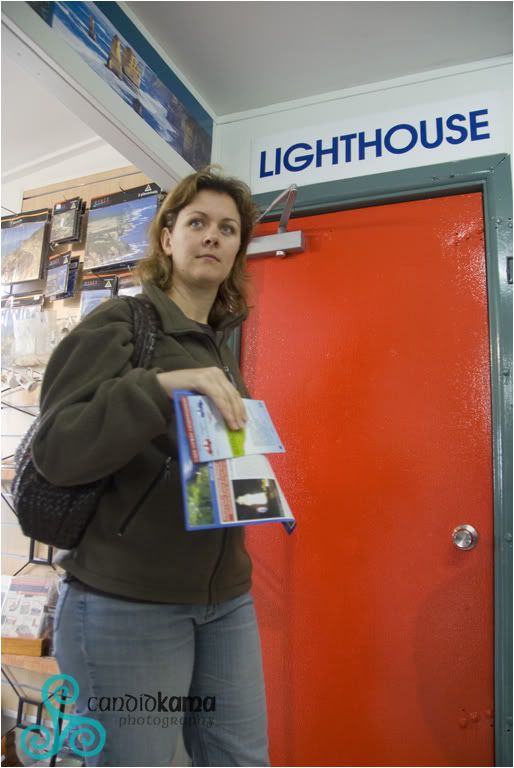 I couldn't help but to laugh…upon entry into the park area, you cannot see the lighthouse.
Even upon going into the shop where you purchase your tickets you still couldn't see it.
They send you through this red door, that opens up to the outside and it was like a totally
different view….you make the small trek to the cliff and there stands the light house.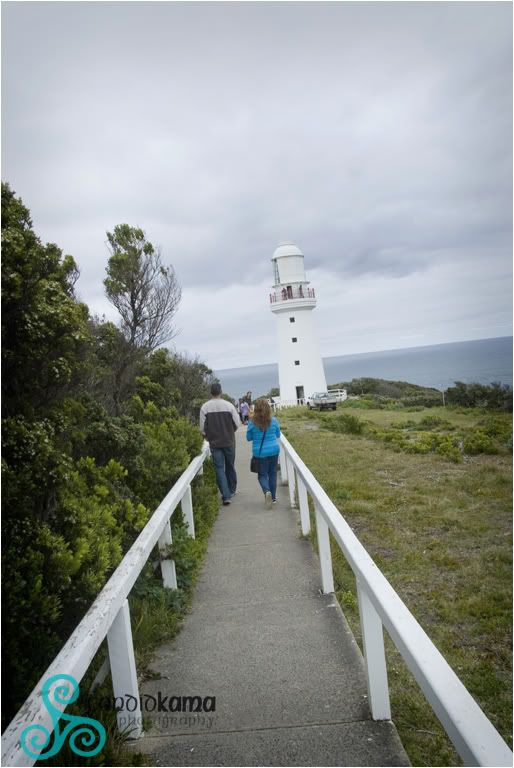 We made the climb to the top and while it was breathtaking, it was very windy and cold, so I think I was taking in the view quickly and then back down to the bottom again.
Our next stop was one I'd been looking forward too for the nearly 25 years that Sarah and I have been friends….The Twelve Apostles. Once called 'The Sow and Piglets', the settlers renamed it The Twelve Apostles after the disciples of Jesus. Over the year's erosion has taken down many of the towering limestone pillars. One of the popular sites of the area was even having erosion the day we visited, so if your ever in the area this is a must see. They might not
be around much longer.
Sarah was as happy as a little girl during her visit…..
I have to say, I wish I could have experienced the sun rise or set while here. I was taking it all in so much so that I didn't nearly document it the way I had hoped when I finally got to visit. That is the hard part sometimes…when you always have the camera in front of your face, sometimes you just want to take it in and put the camera down for a moment….it was worth it.
It was nice to get a couple of group shots of us all together….it'll be fun watching the kids growing up over the years to come. Stay tuned for more photos from Australia coming soon…..