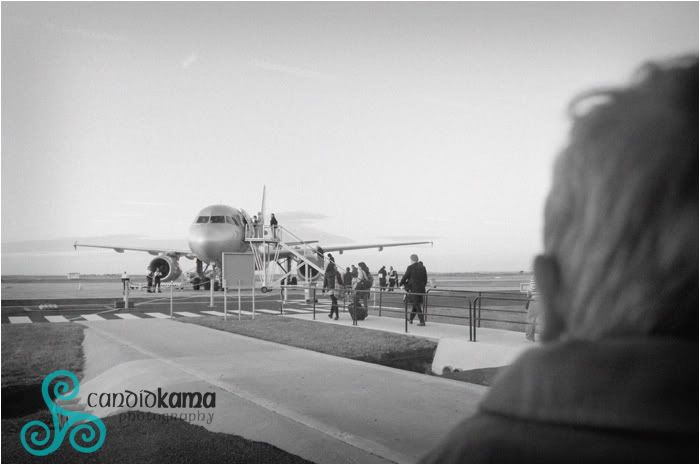 Midway through our trip, Marty, Ephram and I took a trip up to Sydney for a couple of days. I didn't even scratch the surface of all I want to see and do in Australia, but I had to get a dose of Sydney. Our morning started out very early to catch our flight. Ephram was glued to the window as we waited to board our plane. He was overjoyed to be at the airport watching airplanes.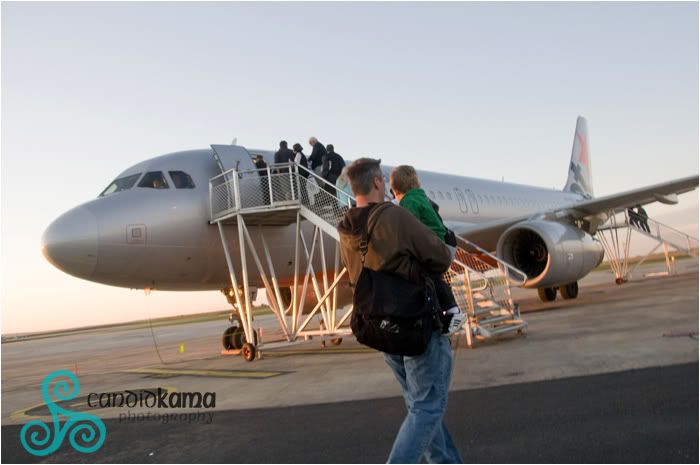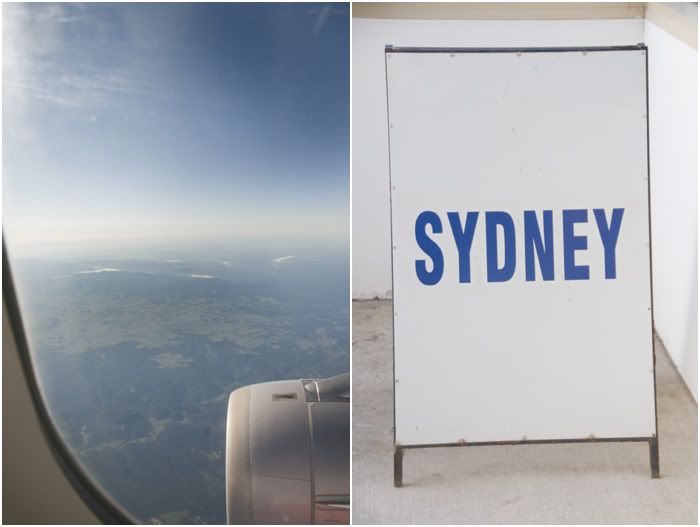 One would think a toddler would go tearing through the airport once off the plane, but not Ephram, no, he had to stop and watch the planes coming in and taking off. We had to pull him away from the window so we could get on with our trip.
We checked into our hotel room. I couldn't believe my eyes when I pulled the curtains back that this was our view. This photo of Ephram will be one of those
favorites of mine for year's to come.
We started off with one of the cities bus tours to get a feel for the layout of the city. When we found some areas we wanted to investigate more, we got off the bus and did some walking around the city.
We found ourselves having lunch in the park with some more meat pie's. I laughed at myself having told Sarah before our arrival she would be lucky to get me to try one.
Our hotel was located in the historic The Rocks area. It was such a different contrast to the modern city around us, but a wonderful area. I would highly recommend anyone staying here as it is central to the two main attractions, Sydney Opera House and The Sydney Harbor Bridge.
The architecture of The Opera House is very detailed and give's you a appreciation for the work that was put into building this awesome building.
I love this photo. A group of people at a gathering just chatting about as the sun begin's to set over the city.
Why a photo of the desert……this just isn't any desert……this was a $14.00 desert. Normally I'm not one to splurge on such things at that expense, else I better be getting the whole pie, but for one, dining isn't cheap in Sydney, but I will say that the food was always good and you felt like you got your money's worth. When we take our trip's, we just enjoy it and live it up a little…
We spent our first night in Sydney watching the sun go down at the Opera House. It was a beautiful sun set with the breeze off the Harbor…nice way to end the night.
More to come from Sydney……..