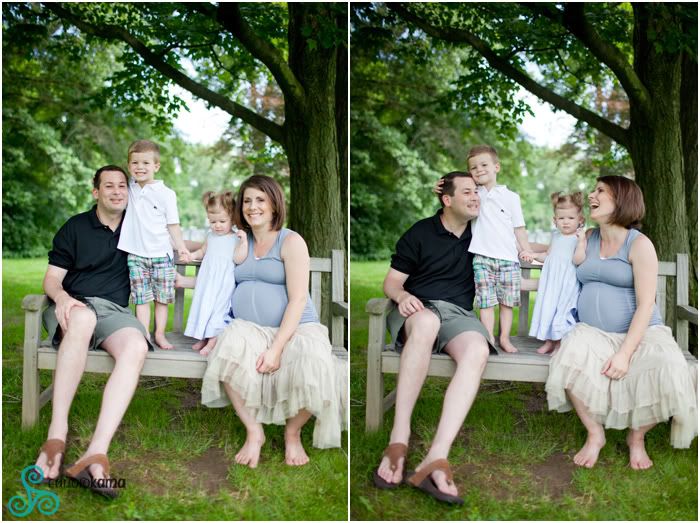 This family was too cute…….the kids were on such good behavior for their session at Innis Woods, and I grabbed a couple of shots of mom and dad with the kids as well.
This is Scott, he's 3 year's old and cute as a button. He had me in stitches with
things that he would say……..
This is Ellabelle, isn't she just precious.
At the end of the month, Heather is going to deliver another daughter to the family….I just love her round belly…..
I found out that Scott is a big fan of Foo Fighters. He was rocking it out
to some music his dad provide during part of our session. I think he's going
to be a future drum player with his moves.
Yea, he's that cute!
Mike giving Ellabelle a lift through the woods…….she seemed to like it in daddy's arms.

So sweet…….Ellabelle won't be the baby girl much longer, but I'm sure they will both welcome the new addition with open arms. Congrats!