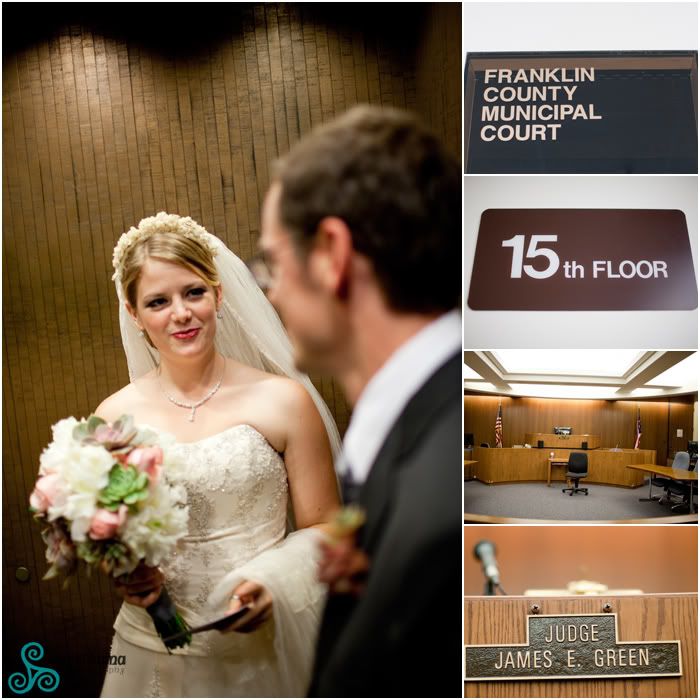 A couple of weeks ago I was contacted by Anna. She and Dalton were planning on their wedding at the court down town. I was excited to be a part of this wedding cause I hadn't had the pleasure yet of a 'elopement' or Justice of The Peace' wedding. Their friends and family back home were aware of the engagement, but no one knew they were getting married that day.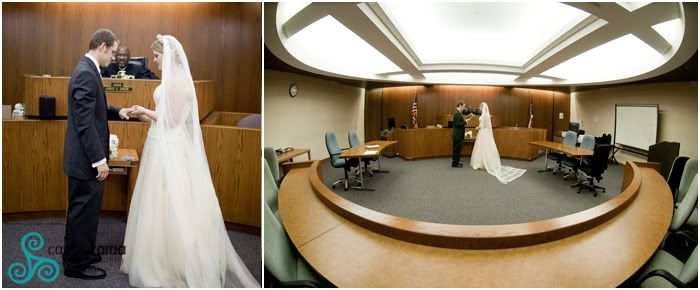 Judge Green was a delight. He kept it humorous, informative and took the time to get to know the couple.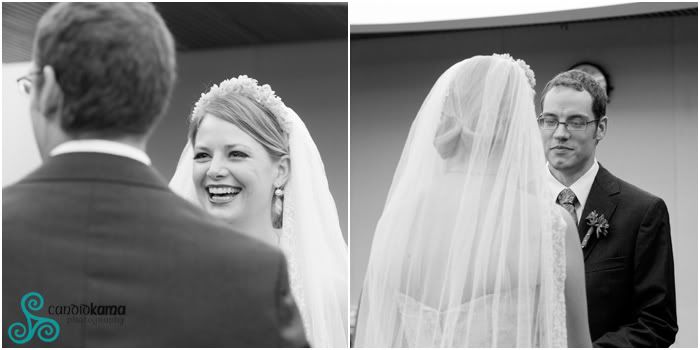 So happy…..
At the end of Judge Green's ceremony, he came down in front of Dalton and Anna to say his final words before pronouncing them Husband and Wife. He shared with them how this was the highlight of his day.
One of the other exciting things I was looking forward to with this wedding was the
chance to just go out with them and take their portraits. We didn't have to rush
to a reception and we could just take our time and go as we pleased.
It was so hot that day, we literally were trying to keep in the shade as much as possible. We went up to the State House for some cover. Doesn't Anna make a radiant bride!
I felt for Dalton, dressed up so nice for his big day, but feeling the effects of the heat, I think taking off his jacket suited him well, and it was a great match to his bride.
Not only was Anna's dress gorgeous, but her veil was just beautiful! Her veil is 62 years old, made by her great- grandmother. It was simply stunning. I loved the vintage Victorian feel about it.
In addition to her veil, she wore this lovely hair piece that just topped off her hairstyle when she wasn't wearing her veil. Very classy style Anna!!
Anna and Dalton are from North Dakota. They just moved here last fall so that Anna could continue her studies at OSU for her Ph. D. in History. They met at The University of North Dakota while getting their Master's and Dalton followed Anna here. They wanted to have that urban feel to their photos as there isn't a lot of that where they are from.
You'd think I posed them this way…..no even close. Dalton saw and opportunity
and took it with his lovely new Mrs.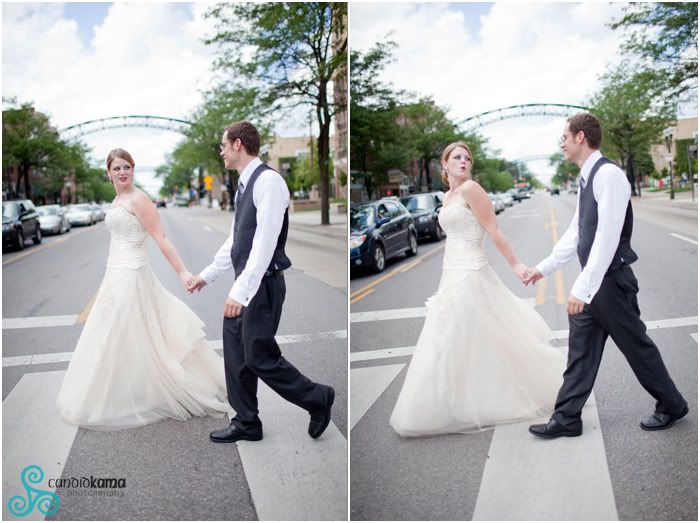 From downtown we headed to The Short North to get a little bit different feel….in the art district.


I have to say, this has got to be the most awesome bouquet I've ever seen. Anna put it together herself.


They wanted to finish with ice cream from their favorite joint, Jenis. Instead of sharing cake, they shared cool and tasty ice cream. And take note, Dalton went for flavor, Anna went for color co-ordination. Too cute!


Dalton and Anna will be returning back home to celebrate with their family and
friends this August for a reception. She sent one of their wedding photos from
last week in a card to make the special announcement so now the well wishes
are coming in. Congrats to you both!!