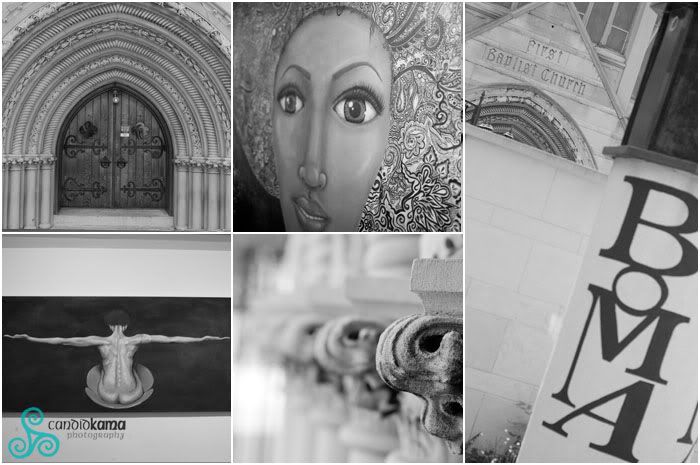 Saturday was the wedding day of Danielle and Tarne, held at The BoMA in downtown Columbus. It was the first time I'd worked at this location and I have to say, it didn't disappoint.
Originally Danielle and her bridesmaids were getting ready in another room, but I got one look at the women's bathroom and made the suggestion of moving up there. It made such a difference and was the perfect place for her to put on her gown.
That's what I'm talking about!!
Tarne was getting ready in the crazy colorful room in the basement of the building.
I have to say, we've had a few couple's this year who are opting to do their portraits
prior to the ceremony and it's a great idea. You are able to put aside time to do the photos in a little less rush mode. Danielle and Tarne first went to The State House.
The State House is always a great location for portraits, as there are endless areas to work with, both inside and out. I have yet to tire out of this location.
After the ceremony, the three of us drove over to Franklin Park Conservatory to get some photos of just the two of them.
The small details of Danielle's veil were the perfect match for her gown.
Back at the reception, Marty caught some photos while we were gone…..
Tarne and Danielle had a photo booth at their reception. You can check out their website at WWW.THECOLUMBUSPHOTOBOOTH.COM It was a great aspect of their party for guests to give a memory to the bride and groom, but also take home something to remember it by for themselves.
These people knew how to get down and party.
Congrats Danielle and Tarne!