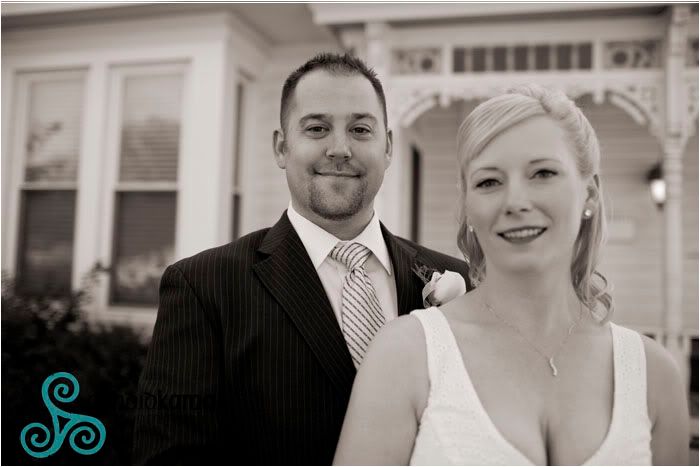 Alissa and Josh celebrated their wedding on this lovely holiday weekend. They were married by the Mayor of Pickerington right in the heart of town, in the gazebo by The Park Alley Tavern.
Alissa had just contacted me about photographing their wedding and were pleasantly surprised to find out we were that both worked within walking distance of each other, and that the wedding was just up the road from my home. Small world. So it was a great change of scenery to be able to do a wedding here in Pickerington.
Josh and Alissa were just having a small intimate wedding with about 30 guests. It was very sweet.
Work it girl..you look HOT in that pink!
We grabbed just a few shots before returning to their guests at the Tavern.
Congrats Josh and Alissa! Maybe I'll see you around the neighborhood!