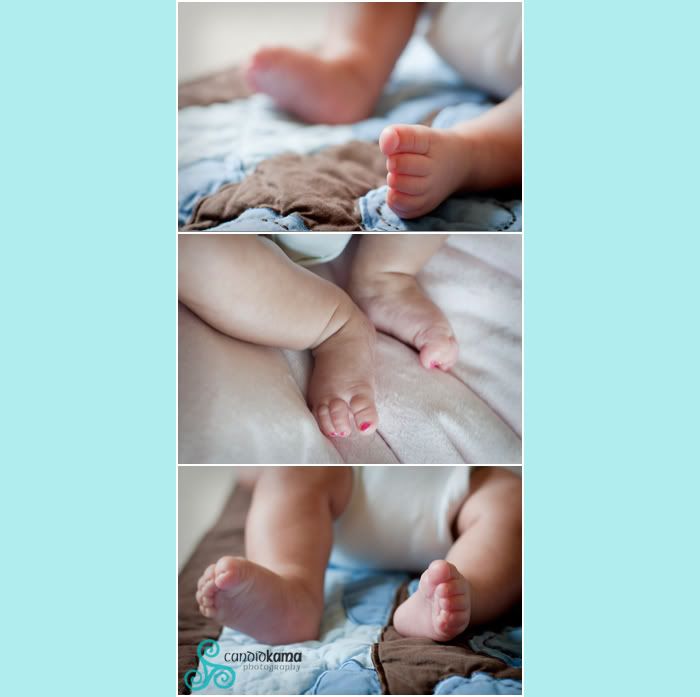 Who doesn't want to nibble on 30 adorable little toes…….I had the rare opportunity recently to photograph Triplets. Two boys and a girl. Kaelon, Kierin, and Zephan. Don't they have the coolest names!
Okay, I'll admit, I'm having a little bit of a hard time remembering which boy is which. So to not embarrass myself further, I might not be correct, but I'm trying….
When I arrived, Zephan and Kaelon were just hanging out together on the floor, cooing at one another.
Couldn't resist the brotherly bond…
Meanwhile, their sister, Kierin was getting a nap.
The happy family..Srini and Lisa have waited a long time for this moment and have been truly blessed. They are member's of Beechwold Church of Christ, the church I grew up with. They have done so much for their church and for those around them, and I can say that have meant a lot to our family as well.
It was great getting to see Srini and Lisa both just loving on their babies. You can just see how they light up around them. They are smitten beyond words. They showered
each child with so much love, it was really touching.
This is one of those images in my mind that speaks about 'A Day In The Life'. Lisa and Srini are very fortunate to have family and friends to provide them with round the clock help in taking care of the babies. And who would resist such delightful babies.
Srini and his boys…..now that's an arm full!
Lisa and Srini with Kierin.
Congratulations Srini and Lisa, you have a beautiful little family. Cherish these moments cause they will go so fast!