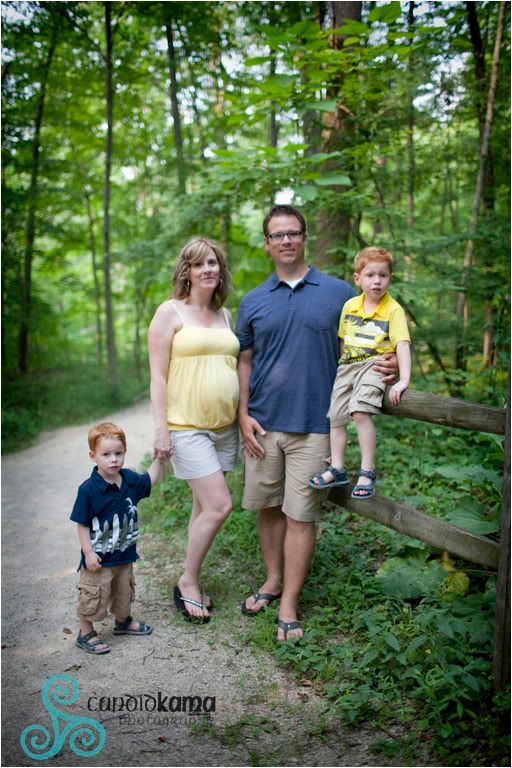 I recently had the pleasure of photographing this lovely family again. With a new addition on the way, they wanted to get some family portraits before the new arrival, coming in September. Dave and Abby with their boys, Brock and Roman.
So the story goes…..I was at the salon one evening this past winter and I ran into Abby who also goes to my hairdresser and she told me the news that she was expecting again! What a wonderful surprise, so we planned it out that we'd do some photos before the baby came.
Brock and Roman are just too cute. I might be biased, but I love red heads…
Another boy will join the family in a few weeks……
I kept having Abby tighten her shirt around her belly cause she was so tiny. I wanted to see that little belly of hers!