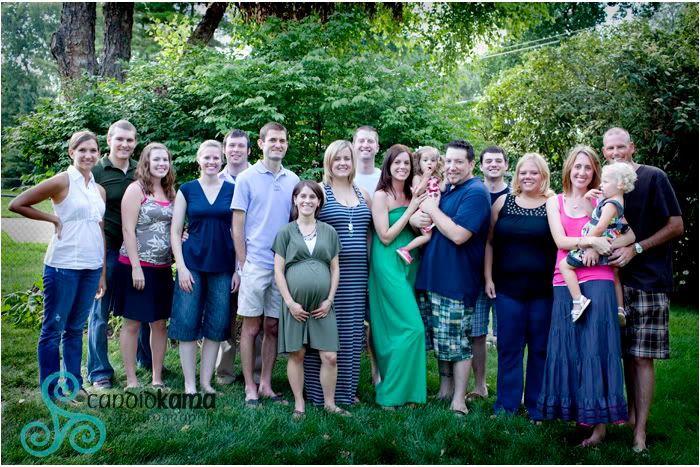 A few weeks ago, some of the Class of 2000 from Westerville got together prior to the big school reunion to catch up. Some hadn't seen each other since graduation. Babies have been born and some were expecting….a lot has changed since they graduated.
Ann is expecting a baby in October and some of the girls were rubbing on her cute little belly. Who doesn't love a Mama-to-be?
It's nice to see such a large group of girls from their younger years still hanging out together. I'm sure they could stay up for hours on end talking about the good old days.
In addition to the get-together, I also did a 'shoot inside a shoot' so to speak. Loretta had come all the way from Hawaii for the reunion and wanted to get some photos of her son Sakai.
Sakai was cooing up a storm during his little session. I guess he had something to say about his jet lag, but overall he seemed to be doing well.
I'm guessing those cheeks get lots of kisses!
It was a good time for them all to get to know each other in their adult lives and some of them get to share their families. And hopefully those relationships will continue to grow!