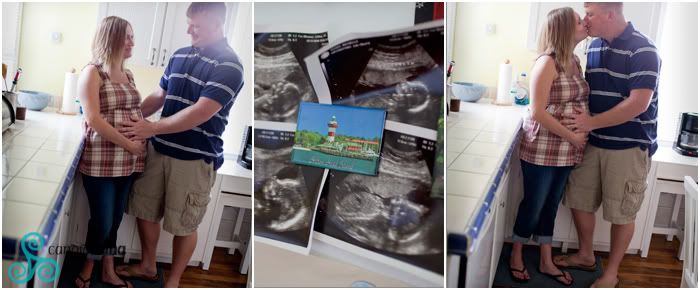 I took a Sunday drive to the Cincinnati home of Michelle and Chris for their maternity session. This little house was about to have a big change with the awaiting bundle.
I had previously met Chris and Michelle back in May. They were in the
bridal party for Kevin and Erika's wedding in The Outer Banks, so we all
had a lot of fun during our portraits session, getting to know them all a bit.
I think Chris is just as eager to hold his little girl….
From their home, we went to this lovely park that overlooks the valley and river. It was a muggy day and I felt for Michelle, but she was all for it.
We made one more stop at Michelle's mom's for some photos.
Look at you pretty Mama!
Baby Elizabeth has entered the world! Congrats to you both!!