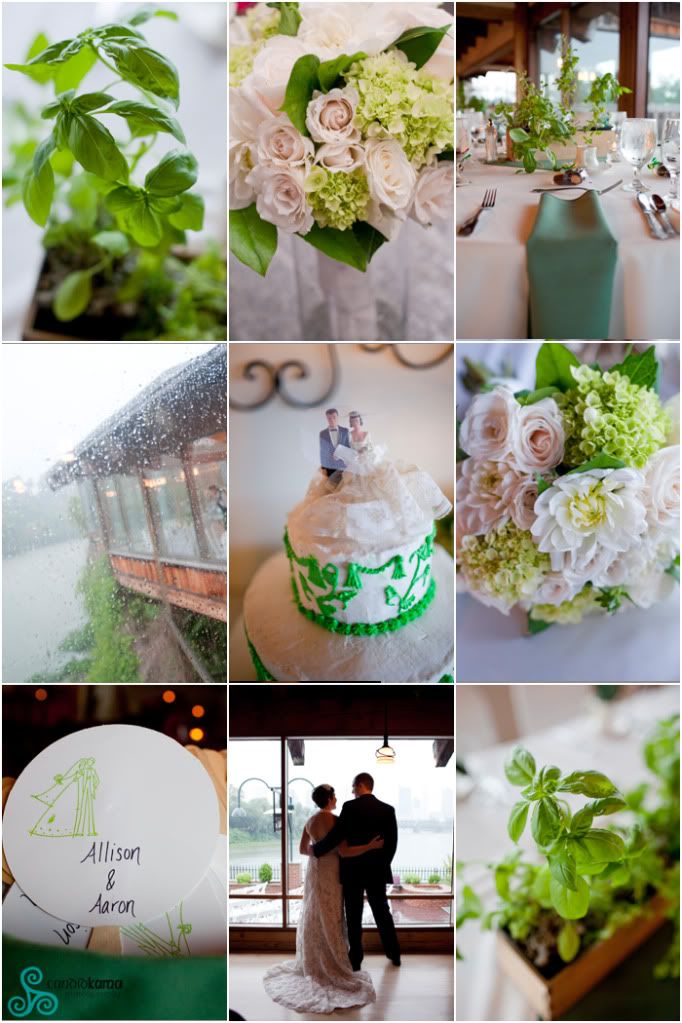 Month's ago, Aaron contacted me from his home in the D.C. area about photographing their wedding. It's always great to meet up with local's who have moved from Ohio, but come back for their wedding. I got to meet with Aaron briefly a few weeks back to just go over their wedding and get to know a little more about their plans for their big day. They were married at The Confluence in downtown Columbus.
Allison's dress suited her style perfectly…..
And a touch of green for the bridal party…..
Getting into the wedding gown is always interesting, making sure it's just right…Allison was holding her balance as she was helped by other's tying her gown.
Meantime, back at the hotel, the guy's were getting ready to make their way over to The Confluence.
I loved the brides maid's shoes….
Literally within second's of the ceremony starting, it started to downpour. It had been touch and go all afternoon, but sure enough, the rain fell and fell for most of the rest of the evening….so the ceremony was held inside. Talk about close calls!
A little later in the evening, the rain stopped and we got a few photos outside…
I'm sure everyone was happy to see the blissful couple on their wedding day.
It may have rained on their plans to marry outside, but it didn't dampen their spirits. They took it in stride and just enjoyed the evening……