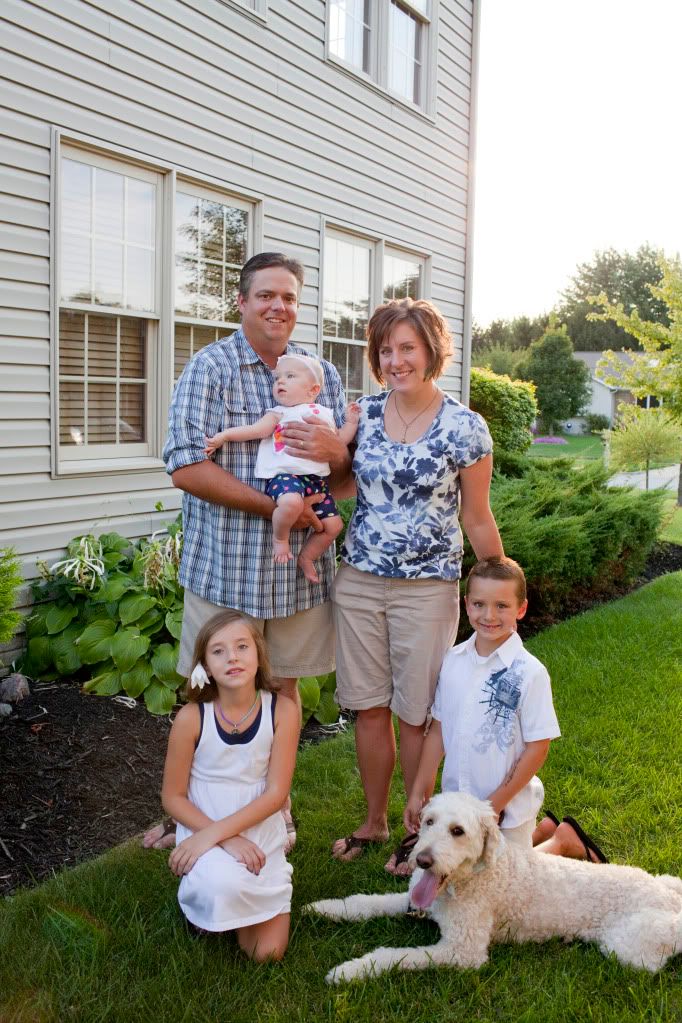 I had the honor of working this this family again. I made the drive to their home in Circleville and met their newest addition, Leah. Last time I saw them, Melinda was just a couple of months along. Now look at her! Brian and the kids Abby and Wyatt and their dog, Woody.
Little Leah was a cutie pie indeed. She was very captivated with what was going on and sure not to miss a thing.
Abby is 9 years old and Wyatt is 6. They are funny kids……always up to crazy antics and just having fun with one another……pretty easy to work with.
Again, it's always a pleasure when siblings actually don't mind hanging on one another. At times, I didn't even have to pose them, they just did their thing. Hopefully they will all grow up to have close relationships with one another.