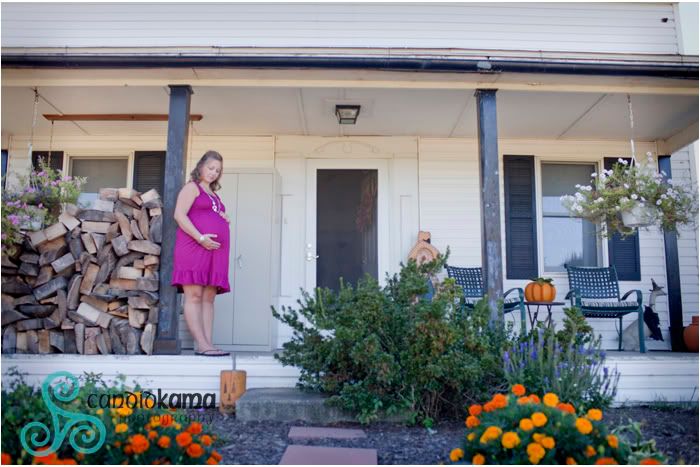 Ahhhhh……this time of year always makes me a little giddy, it's starting to cool down, the colorful hues of Autumn, corn stalks, cider, caramel apples and pumpkins, and my birthday!…….When Candace contacted me about doing her maternity session, I was as happy as a little girl when she told me she wanted to incorporate fall into her photos. Scott and Candace are expecting their first baby in October. Yeah for another Libra!
Cute lil round belly…..
I met Candace at her parents home in Mt. Gilead. Candace is sister to one of my past bride's, Kristen. So it was good to catch up with some of the family again.
I couldn't resist this little red barn…..
Scott and Candace's first baby, Axel. I think Axel is going to make a great big brother, he's going to protect the baby.
Radiant Mama!
Candace is where most women are at this stage in the pregnancy….ready for the next step. Ready to meet their baby. Just a matter of time now. But it's so nice to document this time in your life to remember it.
One proud Papa!
Candace brought along some of the photos from her 3D Ultrasound. Those are so awesome. To be able to get a peek at your baby before they are even born…
Sorry, I couldn't resist….Pumpkin Heads! It was great seeing you again! Catch up on your sleep now while you can!!