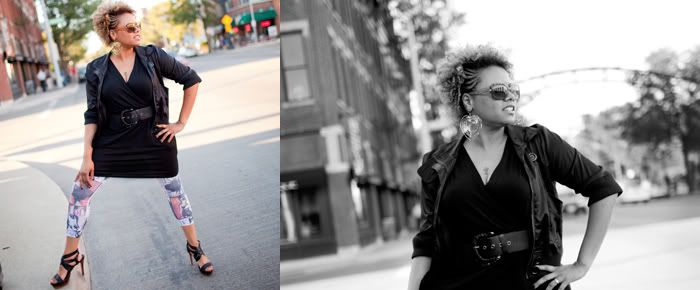 A couple of weeks ago, I was so happy to be able to take some photos of a dear friend of mine from high school. My friend Kai who now lives in Los Angeles was in town visiting her family and friends for her birthday, so we got together to do some fun photos. It had been several years since we last saw each other and yet it was as if no time had past. It was so refreshing to pick back up with her and laugh about the silly things we used to do when we were younger.
Living in L.A., Kai hasn't changed a bit. She's still that same spunky girl I grew up with. But she walked right out of Hollywood, or is that Burbank! She was working it with no effort. And those heels, I admire you for lasting the night in such awesome shoes.
Kai is very gifted in music and is in the process of putting out a CD. She and her Reggae band have played at such venues as The House of Blues and The Roxy to name a few.
Kai is one of those people that can make anyone laugh. She has a knack for cracking me up. She's a very vibrant soul. Seeing her again reminded me how much I've missed hanging out with her over the last couple of years. Oh the stories we could tell…
After our session, we had a wonderful dinner and I was able to catch up with Kai and her mom. I was so happy to get to spend some time with them for the short time that she was in town. We had a great time and some pretty rocking photos to finish off the night…….but more than anything, it was great to see an old friend…..can't wait to see you again!