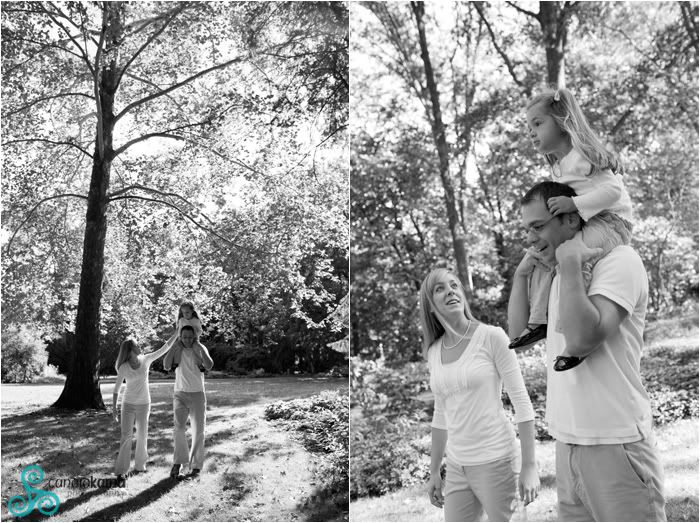 Craig and Lindsay were one of my first bride and groom's when I ventured off in my own business, so it was great to see them again. This is the first I'd seen them in a couple of years, and they now have a beautiful little girl named Mia.
Craig and Lindsay are such a super sweet couple……and they just adore little Mia. It was great seeing them as parents.
I think Mia was a bit shy around the camera, so I just tried to stand back and let her do her own thing.
Craig is one of the nicest guy's around. And I can tell just in the short time we were together that he enjoy's being a Father.
Like any child, Mia knew Mommy and Daddy wanted her to look at the camera and smile, but she had other intentions. She kept putting her fist in her mouth, so instead of fighting it (which is always key) Mommy and Daddy just went with it.
Craig and Lindsay, you have created a beautiful family. I'm so happy for you both!