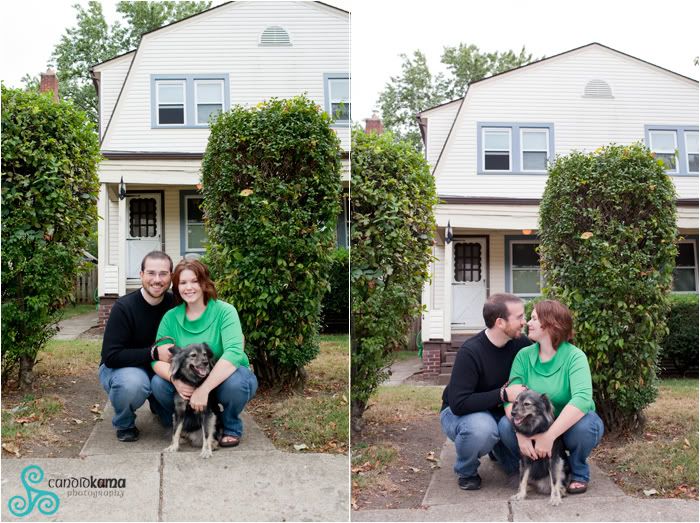 WOW! My 300th post since I started my blog back in 2008, guess I've been a busy girl. I love having a blog and being able to go back and look over the great sessions and weddings I've had the opportunity to photograph over the year's. It's fun to see families grow, commitments being made, celebrations, growing bellies, tiny toes, spunky seniors, the list goes on. I've enjoyed it and I can't wait to see what else fills these pages.
I met with Ryan and Lauren where they first met before they started dating. They were at a mutual friend's house playing cards and started a conversation and the rest as they say is History. I thought that was a touching way to start off where it all began.
We took a drive to a bridge that Lauren wanted to go too for some photos and walked around the area a bit.
These two are infectious around one another, you can see how easily they just love one another's company.
We finished the session down in the Brewery District..a great area for photos. The wind really started to pick up by that point and turned even cooler than it had been.
LOVE IT!
Oh, did I forget to mention Charlie? I think Charlie thinks this session was all about him! He was a hoot. He loved being with his people and anytime they would start to walk away, he'd let it be known how he felt about it……so he got in a lot of the photos. Good boy Charlie!
Okay, another favorite!
It was all I could do to get a couple of shots here without Charlie, who was right next to me….he was not having it that his people were way over there…….poor Charlie.
The sun finally showed it's face as it went down and it was well worth the wait…..a nice crisp fall evening with a fun couple and their best friend…….