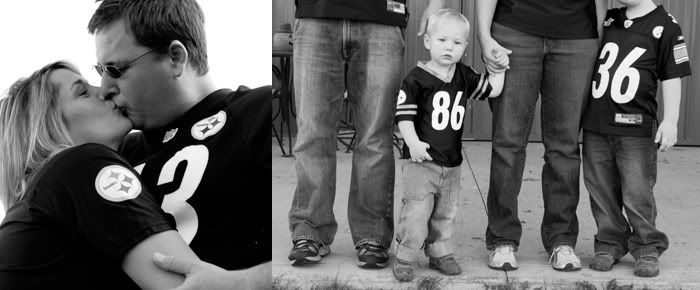 A few weeks back, I got to spend the evening with this lovely family at their home in Pataskala. They have lots of land for the boys to run and play on. Their own little paradise. They showed some Steelers love for their session.
CJ and Mason were cuties. They had a good time playing in the leaves and running around. They gave me a work out, that's for sure.
I think I may have sqeeled with delight when I saw the chicken coop…
Mom and Dad should be proud of their handsome boys.