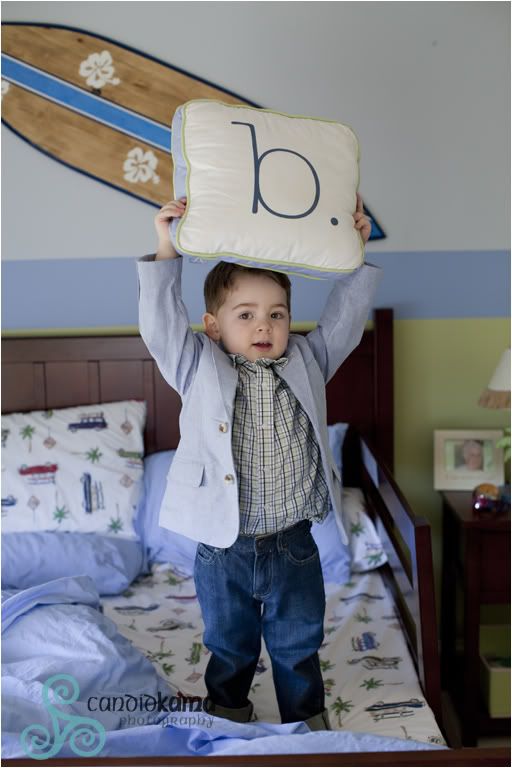 Is that song in your head now, trapped like it is in mine? I couldn't help but to keep humming that as I edited through the photos of Brady, as he lifted his pillow above his head. Takes me back. Brady was showing me the pieces that make up his room the other day when I went back to his home for his brother's three month's session.
Brady was looking handsome in his little suit…makes me think of spring with his pastel colors……that makes me smile. I think he's pretty happy too!
That's a pretty cool room you got there. The family has a strong love for Hawaii as they frequent there often, so it shows through their beautiful Powell home.
Brady was being such a good lil guy, while his Mama was tending to the needs of his brother Blaise, he just hung with me and we had some fun together.
I can't get over how much Blaise has changed in the short three months……he's gotten so big…..they don't stay small for long at all. He was all smiles in the start….
Such a happy baby…
Blaise was getting tired and I took that as my sign that he'd had enough……so I wasn't going to push the boundaries. I know there is no winning against a baby that just wants to sleep……