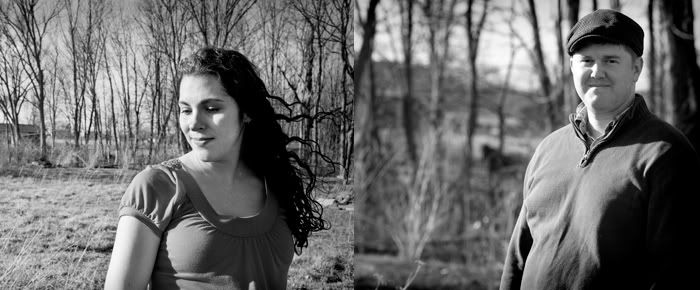 This spring has brought on two deliriously fun maternity sessions. Ironically enough, both Mama's to be know each other and are due about a week apart from one another. So I was so happy to hear the news that one of my favorite repeat clients were expecting their first little baby. Crystal and Brad are going to make wonderful parents.
For the last few days we had been watching the forecast for the weather and it didn't look good, but as we all know how Ohio weather can be, it ended up being absolutely perfect just in time for the session. I met up with Crystal and Brad at a farm in Hilliard and we delighted to find so many wonderful things. And I just let Crystal and Brad do their thing.
The horses in the field were curious to see what we were up too, they would follow us around and keep a close eye on us.
Yea, you know it's good when there is a old truck in the mix……and a good old tartan blanket too….Crystal, I think we have a ritual of you and car's going on.
Crystal's beautiful belly……she wears it well. They are expecting a little girl this month.
These two are going to realize real soon that this little girl is going to change their world…and I know they cannot wait for her to arrive.
Flaunt it girl!!
If only I could tell you the stories that Brad was really reading from the book….Crystal may just have to make sure she takes care of the reading. But I did get some good laughs at Brad's versions of the stories.
One thing I love about working with Crystal is that I know she'll do anything and just
have fun with it. She had her outfits picked out and I just so happened to have a hat
in my trunk that I'd been waiting for the right person to use…too cute and just as I saw it.
SMILES!
My lovely assistant Erin (Crystal's sister) took this photo of me in action. I found it a
bit humorous seeing the shot after the fact….I was being savy with my boots with the mud, but putting on the hat gave it a whole new meaning of wacky….yea, that's how I work it!